Call Us: (850) 664-5197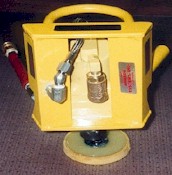 (Diver Operated)
Most economic method of restoring clarity of any acrylic underwater panels

Original Inventors of the Water-Powered Acrylic Polisher
All Armada water powered tools may be compatible with your existing pressure washer. Consult Armada for compatibility.
World's First and Fastest Underwater Acrylic Polisher!
100% Reconditioning of Acrylic Panels without chemicals or pastes!



We ship worldwide by air and sea!
Armada Systems, Inc.
Pensacola, FL 32534 USA
Phone (850) 664-5197
E-mail:[email protected]
Prices and Specifications Subject to Change Without Notice. Current Production Model May Be Different in Appearance.